Hip-Hop & New-Style
Hip-Hop Cours Avancé
AFID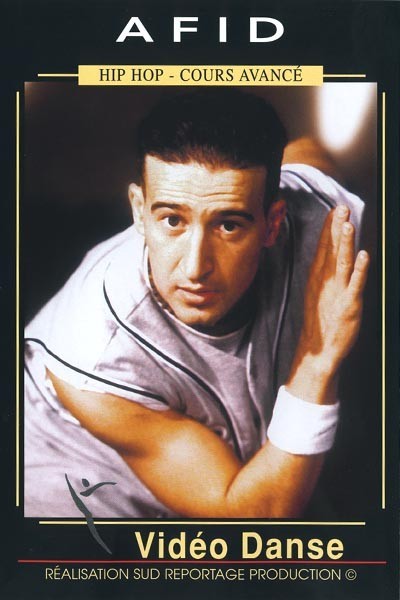  
Style :
Hip-Hop & New-Style
40€ à partir de 4 DVD
35€ à partir de 6 DVD
Echauffement, 3 chorégraphies, Extra-Ball
Chorégraphie n°1 Chorégraphie n°2 Chorégraphie n°3 Extra-ball
AFID

AFID Vidéo ou DVD N°77 Cours de Hip Hop barre et 3 variations adaptées à des enfants de 10 à 13 débutants ou initiés à la pratique de la danse. A partir dune pédagogie ludique en soulignant les différentes bases et appuis du Hip Hop et lénergie (New Style). Vidéo ou DVD N°78cours Hip Hop avancé Afid Zekhnini rencontre et se forme avec les pionniers du Hip Hop, Shoebox, Mr Freeze, Poptaco il travaille avec des danseurs de divers horizons : Ballet du Nord, danseurs de Béjart, Opéra Academy de Shangaï, et des comédiens burlesques,

N°77Hip hop lessons and 3 variations adapted for children aged 10 to 13, beginners or imitiated to pratical dancing, underlining different basis of hip hop and energy ( new style) N°78 advanced hip hop lessons A.Z. meets and forms himself with the pioneers of hip hop, shoebox, Mr.Freeze, poptaco...he works with dancers of different horizons: Ballet du Nord Bejours dancers, opera acadamy of Shangai, burlesque comedians.

AFID : N°77 Classe de hip hop y 3 variacion adaptada a ninos de 10 a 13 principiente o iniciados a la practica del baile.a partir de una pedagogia ludico subrayendo las diferentes bases del hip hop y energia (new style) N°78 classe hip hop avanzado Afid Zekhnini encuentra y se forma con los pionneer del hip hop,shoebox,mr freeze,poptaco trabaja con muchos bailarines de todos sitios : ballet del nort,bailarines de Bejart,Academy de shangiaî

N°77 Hip hop lessons and 3 variations adapted for children aged 10 to 13, beginners or imitiated to pratical dancing, underlining different basis of hip hop and energy ( new style) N°78 advanced hip hop lessons A.Z. meets and forms himself with the pioneers of hip hop, shoebox, Mr.Freeze, poptaco... he works with dancers of different horizons: Ballet du Nord Bejours dancers, opera acadamy of Shangai, burlesque comedians.+

Video N°77 Corso di hip hop e tre variazioni adattate a dei bambini da 10 a 13 anni, principianti o gia iniziati alla pratica della danza. Corso realizzato con una pedagogia ludica e che mette in evidenza le diverse basi ed appoggi dellhip hop e lenergia New Stile. Video N°78 Corso di hip hop avanzato Afid Zekhnini incontra e si forma con i pionieri dellhip hop, shoebox, Mr Freeze, Poptaco lavora con ballerini che vengono da orizzonti vari : Ballet du Nord, danseurs de Béjart, Opéra Academy de Shangaï, attori burleschil

N°77 Hip hop Kurse und 3 Variationen für Kinder von 10 bis 13 Jahren, Anfänger oder Eingeweihte des Tanzes, nach einer amüsanten Pedagogik, die die verschiedenen Grundflächen und die Energie des Hip hops unterzeichnen (New Style) N°78 Fortgeschrittener Hip hop Kursus AFID Z. trifft und formt sich mit den Anfängern des Hip hops SHOE BOX, Mr F. POPtaco... Er arbeitet mit Tänzern verschiedener Horizente : Ballet du Nord, den Tänzern von Béjart, Opera Academie von Shangaï, Burlesque Schauspieler
Fiche technique
Style

Hip-Hop & New-Style

Artiste

AFID

Media

Dvd