Jazz
Cours Avancé
Cathy MASSON (ADANI)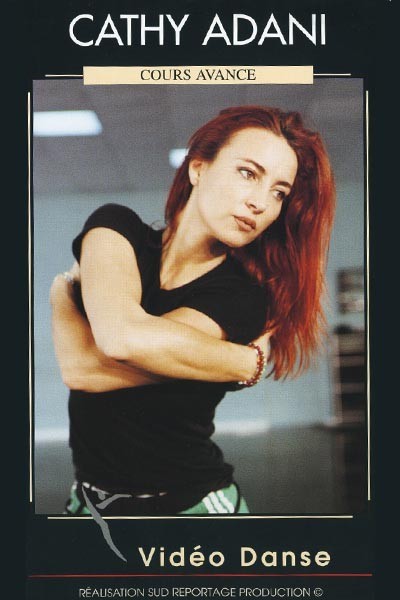  
Artiste :
Cathy MASSON (ADANI)
2 Exercices, diagonales, variation, démo.
Cathy MASSON (ADANI)

CATHY MASSON (ADANI) : Jazz Danseuse, chorégraphe, professeur de jazz au Centre Rosella Hightower, directrice du Centre International de Danse aux côtés de Bruno Vandelli, à Cannes. Professeur de jazz à lécole supérieurs de danse de cannes Rosella Hightower de elle a suivi de nombreux stages aux USA à Step et à Brodway Vidéo N°9 et Vidéo ou DVD N°41 et vidéo ou DVD N°96 trois cours de jazz pour les enfants (8 à 12ans). Cours jazz ado avancé vidéo ou DVD N°97 Vidéo ou DVD N°53 cours avancé style jazz barre, déplacements et variations dans tout ces DVD Energie, rigueur et féminité, ajoutés à un ancrage dans lunivers musical daujourdhui, sont les divers aspects de « son » jazz

Jazz: she took numerous trainings in the USA at Steps and in Brodway - videos N°9 and N°41 : two jazz classes for children (from 8 to12) and video N°53 advanced class style jazz barre, movements and variations.

Jazz - Bailarina , coreografa , profesora de Jazz al Rosela Hightower , directora del centro inrernacional de baile al lado de Bruno Vandelli , en Cannes . Profesora de Jazz a la escuela superior de baile de Cannes Rosela Hightower de ella a seguido muchos cursillos en USA , a Step y a Brodway Video n°9 et Video o DVD n°41 y Video o DVD n°96 tres clases de Jazz para ninos (8 a 12 anos) . Clase de Jazz adolescente anticipado, Video o DVD n° 97 Video ou DVD energie , rigor y feminidad , anadir a un anclage del universo musical de hoy , son los diversos aspetos del sonido JAZZ

Jazz : zij heeft taalrijke stages in de Verenigde Staten gevolgd in Step en Brodway - videos N°9 en N°41 twee jazz lessen voor kinderen (van 8 tot 12) en video N°53 gevorderden les, stijl barre jazz, verplaatsingen en variaties.

Jazz : ha seguito numerosi corsi negli Stati Uniti a Step e a Brodway. Video N°9 e N°41 due corsi di jazz per bambini (8 a 12 anni) e Video N°53 corso avanzato stile jazz sbarra, spostamenti e variazioni.

Jazz: Sie hat zahlreiche Praktikas in USA, gemacht Step und Brodway Kassette N°9 und N°41 Zwei Jazzunterrichte für die Kinder (8 bis 12 jahre) und Kassette N°53 fortgeschritten im Jazzstil, Umstellen und Variationen.
Fiche technique
Style

Jazz

Artiste

Cathy MASSON (ADANI)

Media

Dvd