Jazz
Variations en Libre Parcours
Bruno VANDELLI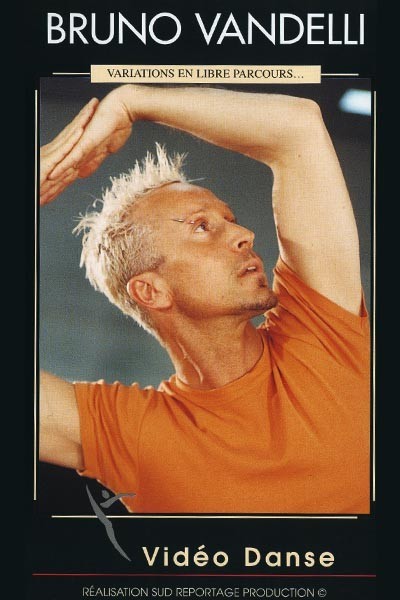  
40€ à partir de 4 DVD
35€ à partir de 6 DVD
Compagnie "IN TEMPO", Uma Le chemin du millieu, Tara Shakti Mantra
Chorégraphie 1 Chorégraphie 2 Chorégraphie 3 Chorégraphie 4 Atelier chorégraphique 1 Atelier chorégraphique 2 Atelier chorégraphique 3
Bruno VANDELLI

New Jazz Funk 1 (ref CD 25) Danseur et musicien, Sir-Luke crée de la musique pour les cours jazz et Hip-Hop avec des rythmes actuels qui plairont aux adolescents. Un compact ou l'énergie prédomine et qui donne un bon support pour les cours de danse new style. Durée: 60 minutes.

New Jazz Funk 1 CD N°25 and New Jazz Funk 2 CD N°26 Dancer and musician, Sir-Luke creates music fort classes of jazz and Hip-Hop with trendyl rhythms, which will please teenagers. Two CDs where the energy prevails and which give a good support for dancing lessons. Last of every CD: 60 minutes.

CD N°25, N°26 Bailarìn y mùsico, Sir-luke ,crea la mùsica para las clases de jazz y hip-hop con ritmos actuales que gustan a los adolescentes.Dos CD donde la energia predomina y que dan buen apoyo para las clases de baile. Tiempo de cada disco : 60 minutos.Esta mùsica corresponde a las cintas N° 59, 60, 61 , 62.

New Jazz Funk 1 (ref CD25) en New Jazz Funk 2 (ref CD26) Danser en muzikant, Sir-Luke creert muziek voor jazz lessen en Hip-hop met trendige rythmen die bij teen-agers in de smaak zullen vallen. Twee CDs waar energie heerst en die een goede steun zijn voor danslessen. Lengte van elke CD : 60 minuten.

New Jazz Funk 1 CD N°25 et New Jazz Funk 2 CD N°26 CD MUSICHE E ACCOMPAGNAMENTI PER CORSI DI DANZA Ballerino e musicista, Sir-Luke crea la musica per i coursi jazz e Hip-Hop con dei ritmi attuali che piaceranno agli adolescenti. Due CD dove lenergia predomina che rappresentano un buon supporto per i corsi di danza. Durata di ogni CD : 60 minuti.

New Jazz Funk 1 CD N°25 und New Jazz Funk 2 CD N°26 Tänzer und Musiker, Sir-Luke schafft Musik für Jazzunterricht und Hip-Hop mit gegenwärtigen Rhythmen, die den Jugendlichen gefallen wird. Kompakt, zwei wo die Energie herrscht und die eine gute Unterstützung für die Tanzkurse gibt. Jede Platte dauert: 60 Minuten.
Fiche technique
Style

Jazz

Artiste

Bruno VANDELLI

Media

Dvd