Classique
Compositions for pointe
Jonathan BELLMAN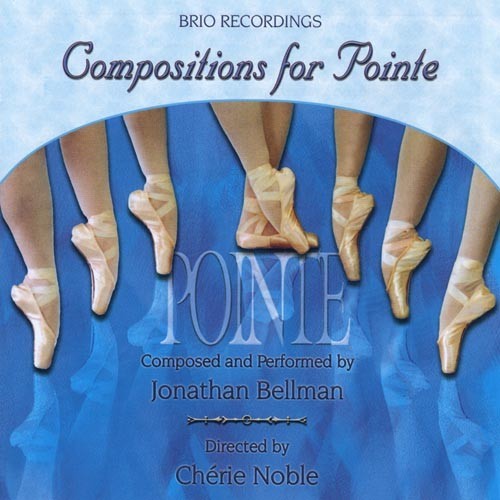  
Artiste :
Jonathan BELLMAN
En construction
Jonathan BELLMAN

Compositions pour pointes (réf CD 70) par J. Bellman pour des progressions dexercices peut être utilisé pour tous niveaux de cours de pointes.

Jonathan Bellman, D.M.A., is Professor and Chair of the Music History Department at the University of Northern Colorado. He earned his B.A. and M.M. degrees in Piano Performance from the University of California, Santa Barbara and the University of Illinois, respectively, and his D.M.A. in Piano Performance Practices from Stanford University. His primary interests are nineteenth-century musical style and piano performance practices, particularly relating to the music of Frédéric Chopin. Dr. Bellman was a ballet and modern pianist for the National Academy of Arts in Champaign, Illinois and the San Francisco Ballet Company and School. He has participated in the Stanford Baroque Dance Workshops with the late Wendy Hilton and Linda Tomko and has played classes for many notable ballet teachers including Charthel Arthur, Christine Hennessey, Jon Rodriguez, Lupe Serrano, and Michael Smuin. He began collaborating with Chérie Noble in 1981.

Composiciones para puntas (réf CD 70) de J. Bellman para un desarollo de ejercicio que puede ser utilisado para todos los niveles de clase de punta .
Fiche technique
Style

Classique

Artiste

Jonathan BELLMAN

Media

Cd