Classique
Original Compositions for ballet class vol5
Anthony PATTERSON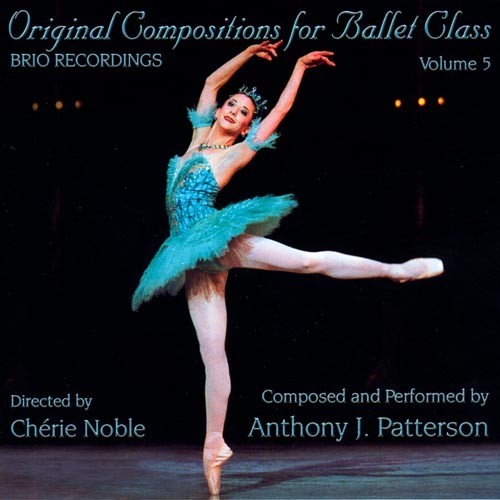  
Artiste :
Anthony PATTERSON
En construction
Anthony PATTERSON

Percu' danse vol2 (ref : CD 44) Compositions pour la danse sur des rythmes traditionnels oriental, Inde-oriental, Afro, funk, adapté à votre pédagogie, jazz, moderne, contemporaine, stetching ainsi qu'à vos chorégraphies. Percu danse vol 4 (ref CD 50) et pour les cours enfants percu danse vol 3 (ref CD 51).

Percu ' dances vol 2 CD N°44, Percu ' dances vol 3 CD N°50, Percu ' dances vol 4 CD N°51, Compositions for dance on oriental, oriental India traditional rythms, Afro, funk, adapted to your pedagogy, jazz, modern, contemporary, stretching as well as to your choreographies.

CD N°44 Percu danse vol 2, CD N°50 Percu danse vol 3, CD N°51 Percu danse vol 4, tiempos de base variada, duraciòn y mùsica adaptada, al curso de baile contemporàneo, moderno y jazz.

Percu dans album 2 (ref : CD44) Percu dans album 3 (ref : CD50) Percu dans album 4 (ref : CD51) compositie voor dans op traditionele orientale, indisch-oriental, afro of funk rythmen. Geadapteerd tot uw pedagogie, jazz, modern, hedendaags, stretching, zowel als tot uw choreografieen.

Percussioni danza vol2 CD N°44, Percussioni danza vol3 CD N°50, Percussioni danza vol4 CD N°51 Composizioni per la danza su dei ritmi tradizionali orientali, India Orientale, Afro, funk, adattato alla vostra pedagogia, jazz, modern, contemporanea, stetching, e alle vostre coreografie

Percu' tanzt vol2 CD N°44, Percu' tanzt vol3 CD N°50, Percu' tanzt vol4 CD N°51. Zusammenstellungen für den Tanz auf traditionellen Rhythmen orientalisch, Indien Orientalisch, Afro, funk, an ihre Pädagogik angepasst, jazz modern, stetching, sowie ihre Choreographien.
Fiche technique
Style

Classique

Artiste

Anthony PATTERSON

Media

Cd